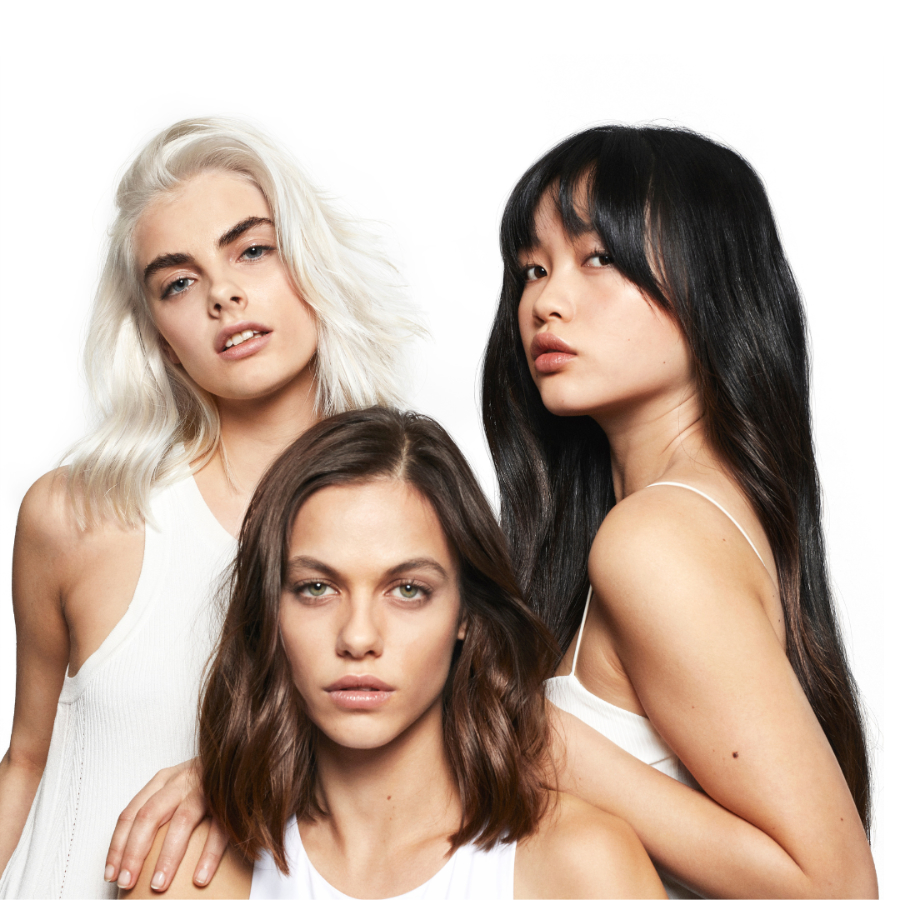 Your Best Career Move – Master Your Craft – Learn From Experts
Perth's newest world-class hair education space is here
The Academy is guided by international hair industry leaders, learn the practical and relevant skills in a state-of-the-art education facility. All the while developing a craft that can take you, and your career, anywhere in the world.
Whether you have previous experience or not, browse our courses and call us now to discuss how we can help you advance in the world of hairdressing at, The Academy.
"Thrilled to be apart of the Art Team, its a great Platform to express creativity and to inspire clients & apprentices to take risks and think outside the box, in terms of pre-concieved ideas of how the fashion and hair industry is expected to be. I have a passion for creative colour, up do styling and and short hair cuts for men & women. I draw inspiration from the glamour of old Hollywood, current trends and my own creativity within. Top Styling Tip: Don't be afraid to use styling products - less isn't always more."
"The Art Team to me is all about pushing the creative boundaries and developing skills further. I have a big love for inspiring and nurturing the up and coming hairdressers of the future. I seek inspiration from high fashion images which depict hair, architecture and nature."
"Since starting my apprenticeship i have been apart of so many amazing opportunities, including events such as telethon, photoshoots and Melbourne Cup styling. We work under incredible senior stylists and colourists who are encouraging and dedicated to helping us reach our full potential. I look forward to the Art Team classes in 2023 and creating new social media content."
"The hairdressing industry is constantly evolving, it's so important that we continue to learn and build on our skills. I have a passion for teaching and inspiring young hairdressers. Watching my clients leave with a bounce in their step is why i love what I do. Top Styling Tip: Consultation and communication is everything, every-time for every single client - this is a skill in itself."
"Seeing my work come to life is why i love what i do! Being confident in styling to create best possible look for your client is one of the best feelings. The team around me inspires me and motivates me to continue to learn everyday. Top Styling Tip: Replenish hair always! If hair is too dry you cannot create."
"Sharing my passion for styling and working with all hair types is why i'm so excited to be apart of the Art Team for 2023. Building strong relationships with clients and collaborating with like minded individuals keeps me inspired each day. Top Styling Tip: Keep up your at home care regime! Healthy hair is the best hair."
"I've been apart of the industry for 32 years now, and look forward to sharing my wealth of experience / knowledge. I have a love for everything colour, styling and natural hair texture, drawing inspiration from fashion trends, street style and celebrity hair. Top Styling Tip: Visualise your finished result, be creative, try something new."
"Ive received endless support and positivity throughout my training. I always feel comfortable asking my questions and leave The Academy feeling confident in my new skills."
"I come to work everyday and love what I do! Seeing my ideas come to life through colour and styling is always such an amazing feeling."